About Great Hearts Harveston
Great Hearts Harveston provides a tuition-free classical liberal arts curriculum in the tradition of the finest independent private schools. As such, we offer an outstanding opportunity for families who want the very best in a college preparatory institution, without the cost of tuition. We believe in each student's innate potential to comprehend the rich tradition of Western Civilization and to grow in the virtues that mark a profound, philosophical life summarized by the triad of our Latin motto: verum, pulchrum, bonum – truth, goodness, and beauty.
Our Campus
Great Hearts Harveston will be located in the master-planned community, The Preserve at Harveston near Bluebonnet and Burbank. We will open in the fall of 2023, serving grades K-7 (695 students), and then adding a grade every year until we are a full K-12 academy.
View Our Campus
Teach at Great Hearts Harveston
We're hiring! Find available positions at Great Hearts Harveston.
View Job Openings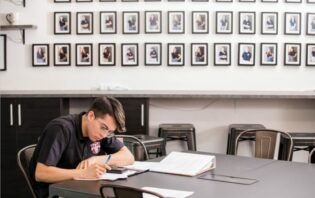 News and Events
Read recent articles, stories, and information about Great Hearts Harveston.
Learn More